His previous starring role was in an 80s mega-flop that almost destroyed George Lucas's career, but that hasn't stopped Marvel giving Howard the Duck his own TV series.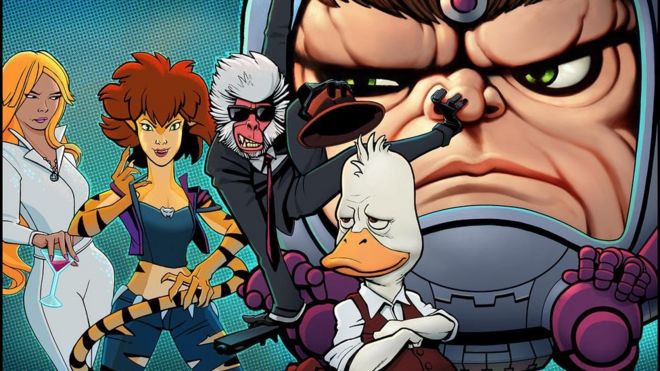 The feathered superhero will star in one of four Marvel Television animated series for adults.
Clerks director Kevin Smith will be one of the show's writers.
A UK streaming service for the shows has not been announced yet, but they will be shown on Hulu in the US.
Marvel announced that the four new cartoon shows will focus on some of their stranger characters.
As well as a solo vehicle for Howard the Duck, there will be shows based around the villainous robotic giant head MODOK, Japanese snow-monkey assassin Hit-Monkey and the best friend duo of feline superhero Tigra and disco star Dazzler.
A number of celebrity writers are attached to the various different projects.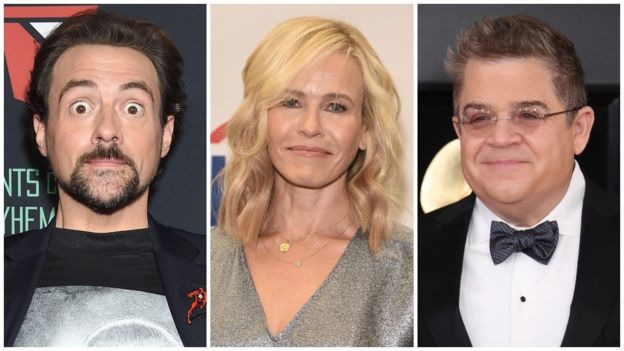 The 1986 film Howard the Duck was Lucas's first big project after the release of the original Star Wars trilogy, and starred Back to the Future's Lea Thompson.
The film – about a sarcastic, talking duck pulled to Earth from a parallel universe – was a colossal flop. It recouped just over $21m (£16.3m) of its estimated $35m (£27m) budget.
Many critics found the film's subplot – an interspecies love story between Howard and Thompson's punk singer Beverly – distasteful.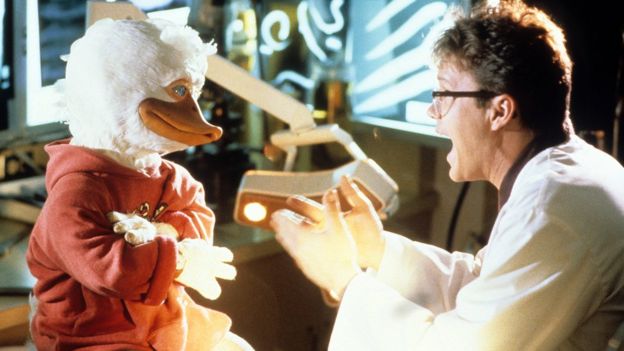 Despite his film being a huge turkey, Howard the Duck went on to make two well-received cameo appearances in the Marvel Cinematic Universe, in the Guardians of the Galaxy franchise.
These appearances led Lucas to suggest in 2015 that a reboot could be in the works.
Marvel confirmed that the character would be getting his own series on Monday, and teased that it will see Howard and Beverly fighting the evil Dr Bong.